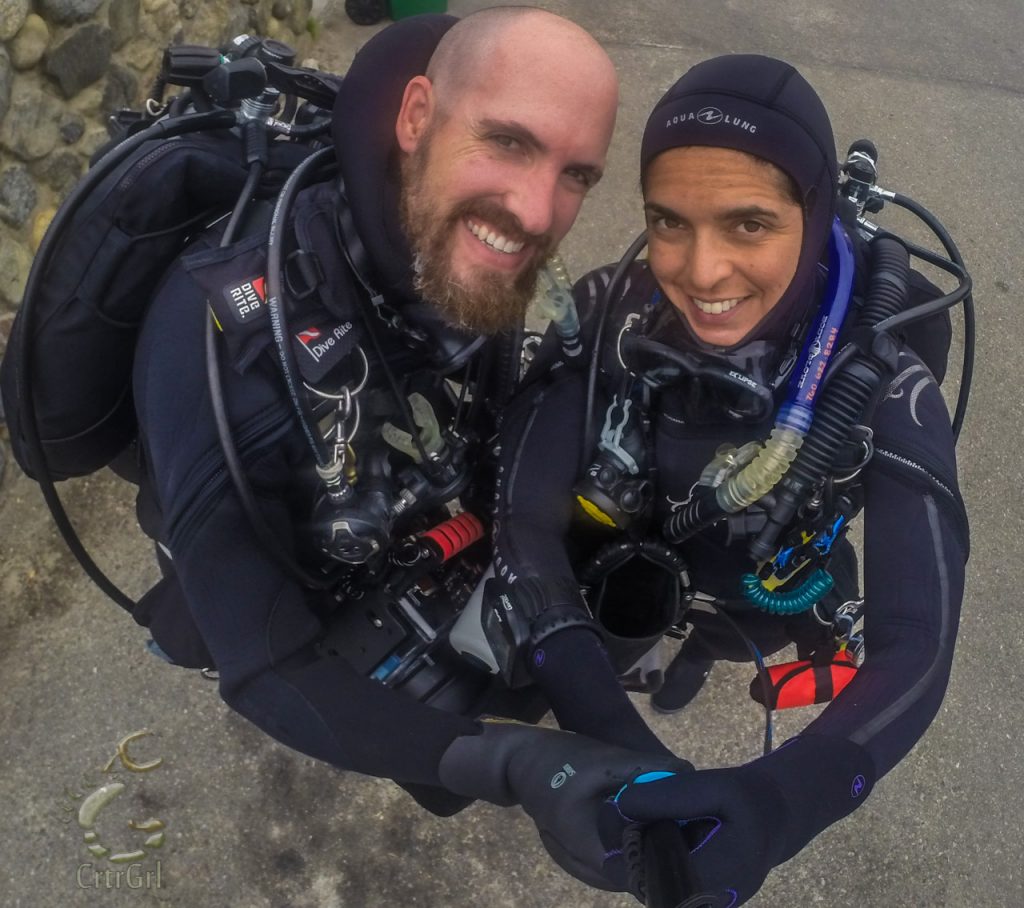 La Jolla Cove Earth Day Dive – Tumble Dive
After over a 7 month hiatus from scuba diving Scott (Forest2SeaAdventurePhoto) & I decided to finally take the plunge on Earth Day, which was also our 5 yr. Date-iversary! From the start it was looking to be a not so smooth day, unfortunately, I was right. Since it had been a while, both of us forgot our routine in getting our gear prepped, esp me since I'm still a newbie diver.
My BC ended up fitting too big b/c previously we adjusted the strap for my new drysuit. The buckle the strap goes thru is a PAIN in the ass (I want to buy an easier buckle, if any exists)! We decided to just make the best of it. Once we got that sort of, kind of, not really figured out, we trekked down the steps to La Jolla Cove.
There weren't any waves so it was ez pz getting in. The swim out was a bit of a challenge for me because I haven't used those muscles in a while. Scott was doing better than me so in between I had him tow me. Little did we know we were headed for a tumble dive!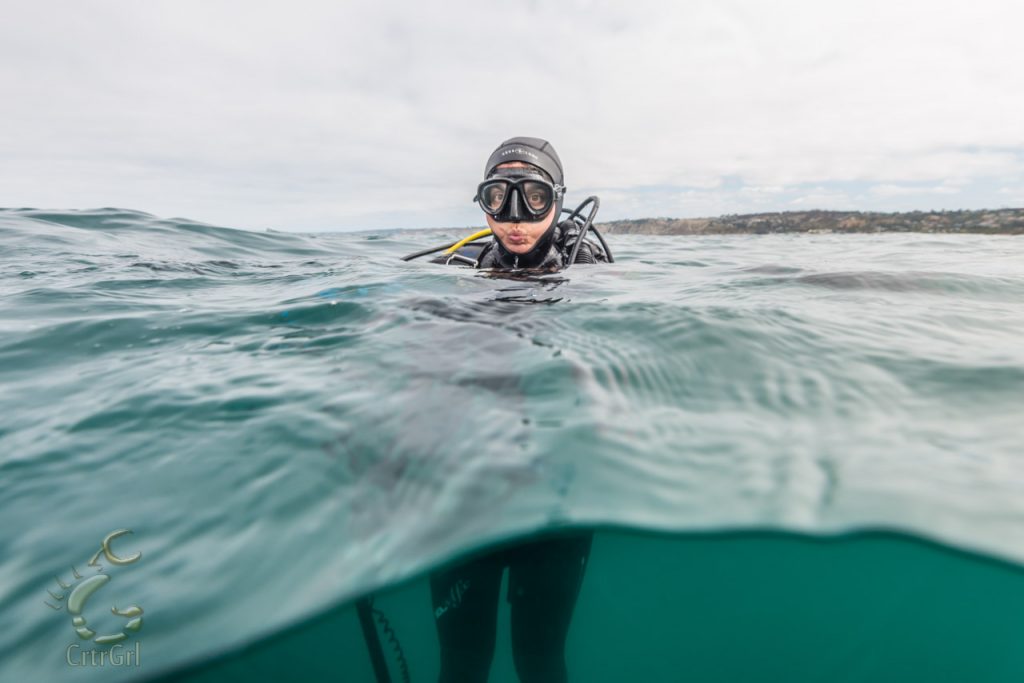 A Bumpy Start
After I defogged my mask I was having minor issues adjusting it so it wouldn't leak. Did I mention I'm a magnet for that kind of luck? I started to reach for my snorkel…nothing. I was starting to contort my body, as if I was performing at a freak circus, looking for the darn thing. I thought something was wrong with me, since that's usually the case. I asked Scott to help me. He was already snorkeling around, but when he looked up at me, "Aw shit!" yup…ok…understood. I lost it. Sigh! We decided to descend there to see if we can do a little swim around to find it…didn't happen. Oh well.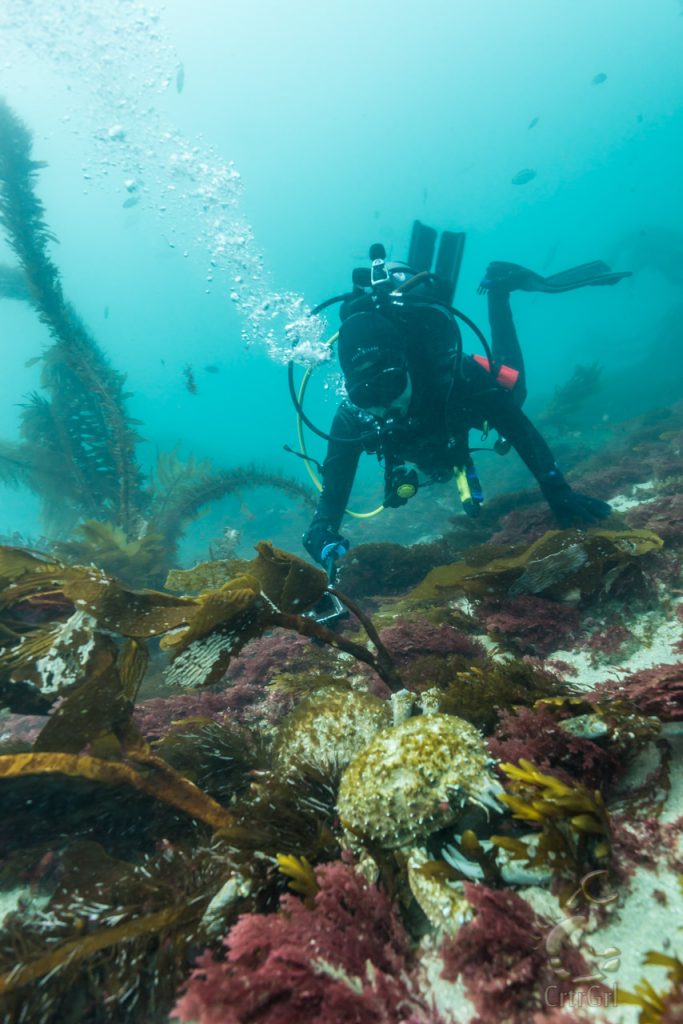 Clearing my ears surprisingly worked well, BUT, my f'n mask!!! I spent so much time adjusting, clearing, etc. it got to the point of frustration that I just signaled to my man to start swimming. I thought I'll just keep clearing it as I always do.
Throughout the dive I was mostly paying attention to my mask which was tiring & annoying. I was concerned I was using too much air too quickly. I started out with only 2600 PSI (used some of the air for drysuit lessons in the pool). Finally, since I wasn't having any luck with my mask & we really haven't seen anything yet I asked Scott to ascend. I readjusted my hood & mask. Then we tried another jab at it & descended.
Sheep Crab Porn
So glad we went under again, my mask was doing a little better, not perfect, I still had to pinch my nose if I looked down & around which helped from water entering. I stayed close to Scott but as he was looking up, I looked down & spotted those HUGE Sheep Crabs!!
This is my first time being so close to them. The only other time I've seen them was snorkeling. Holy crabolas, they are big puppies!!! The mating pair were patient with us as we did our very best to keep our distance thru the surge while shooting them looking like perverted porn directors. Jeesh, give them some room!
Can you imagine if the roles were reversed!? Just when you thought you were alone… "Oh man, check out the hairless homosapiens! They're going at it! Grab the camera, Evelyn! Quick, they're starting to hide under the covers man! Woo hoo!". Ok, that being said, we did get some great shots & video:
The surge was a fun challenge. I got caught in a boa kelp & remembered to stay calm since I was starting to get impatient. I slowly untangled myself only to be tumbled around in the surge afterwards. All the while, I'm trying so hard not to cause harm to my surroundings. After I managed to regain neutral buoyancy, cleared my ears & my mask, I reached that GoPro back out & continued filming.
Wooooh! I'm getting close ups now! Oh wait! That's too close! Shit! Breathe in hard! I mean press that button on your left! I mean the inflator button! Woh Nelly woh! Phew! Almost crashed into those poor Crtrs! Scott was so graceful in comparison. Sigh, one day…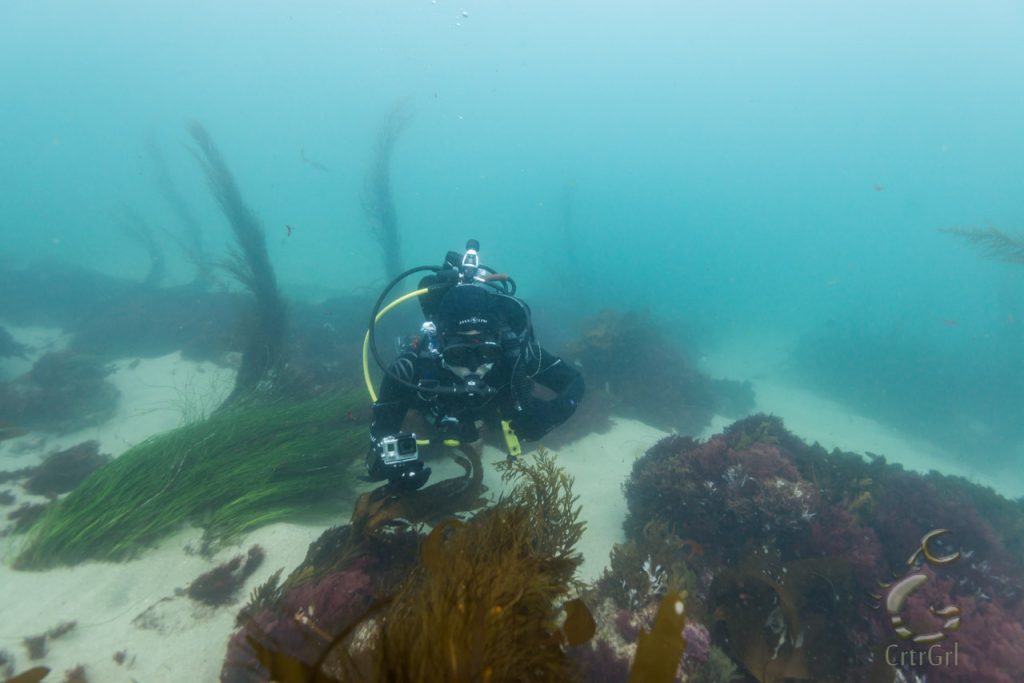 The Swim Back To Shore
I signaled to the man to swim back to shore. All was going smoothly on our way there until I noticed I was going up too fast. My instructor would've been proud, I caught that shit superfly fast & continued on a neutral buoyancy.
Then my mask got angry at me & water entered from the top. My eyes started to burn. I heard my instructor's voice in my head telling me my eyes will adjust. I kept switching them open & close, cleared my mask over & over again. Eventually they either adjusted or I got rid of most of the water, but all this fight with my mask exhausted me & it didn't want to behave anymore.
We decided to ascend to swim the rest of the distance on the surface. We yapped for a little bit about the sheep crabs, at that moment I felt a small tug coming from my GoPro, which I ignored, but then a stronger tug caused me to freak out, "What the fuck is tugging at me!?" My heart jumped out of its socket! Scott checked & it was his stupid fin. How do you spell "Relief"? P-H-E-W! We got a good chuckle out of it & started to swim.
Scott cautioned me about the slippery rocks & soft sand near shore. As we touched ground to take off our fins a shore break threw me off balance. THIS is where the real fun & tumble dive began! I fell on my ass & couldn't get up. Remember how my BC didn't fit me properly? Well it slid side to side causing me to tumble over & over again each time I tried to get up.
As this happened the water kept coming up to my head so I quickly put my regulator in my mouth, which thankfully due to my paranoia, I had it in my hand already. Scott was trying to hold onto me all the while he's getting exhausted holding onto his camera & his drysuit was squeezing him.
2 teenage boys (18/19?) were just several feet away from my right, they simply stood there & stared. People were all around us, but not a fucking soul helped us! A lady was taking pictures as we stumbled & tumbled over & over again due to the constant water surging in & sucking out. The life guards never came out of their caves! People were too busy harassing the poor sea lions!
In between our constant fumbles I was able to take off one fin & threw it on the very little section of dry sand. I lost grip of the other fin but thankfully the water brought it back into Scott's hand. Threw that one. Now Scott is trying to unbuckle my BC, but mind you, I'm still rolling around on my ass & sides. I was so, so tired I barely could lift my arm out of one strap, the other arm was stuck.
Oh damn! The GoPro is attached to my arm! I tell ya, we must've been a sight. Still, no one helped us! Eventually, step by step, still between tumbles & sinking into the "quicksand", we were able to take my BC & GoPro off, grab his camera toss all on the dry sand. I helped my man get back onto his feet as best I could. We were both so friggin out of breath, weak & tired.
Wonder why I lost my faith in most of humanity? Well, there you go. This is one of the many other reasons. I have always done my best to be there for someone in need esp if I saw something like this. I would've done what I could to help, call out to the lifeguards, step in to lend a hand, something man! The good ones are too few. #HumansSuck!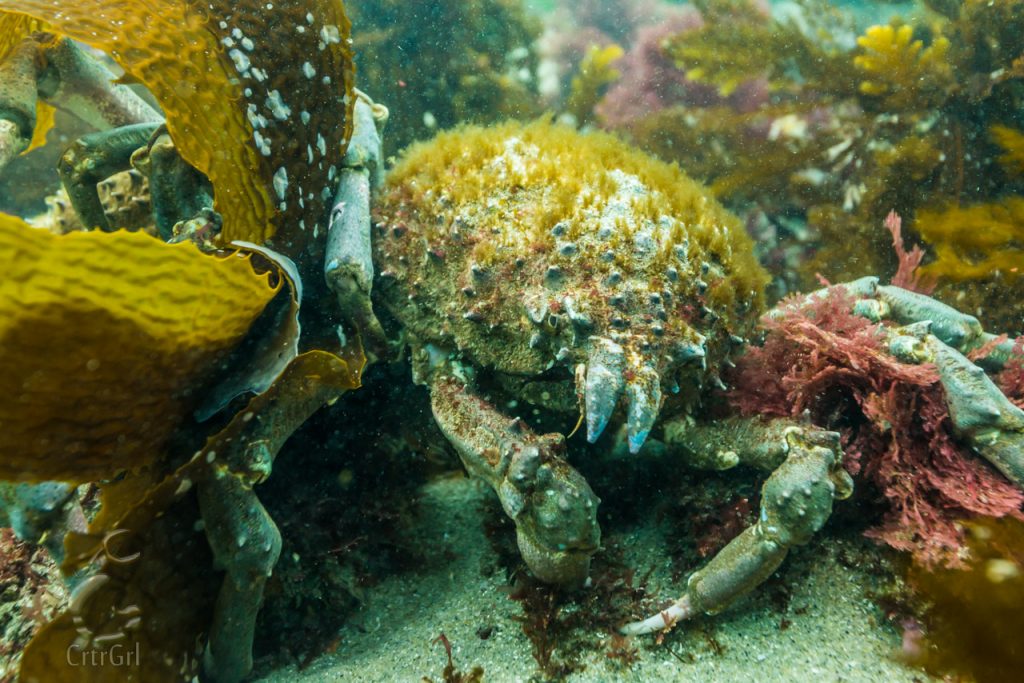 This diving misadventure, like others in the past, definitely makes for a good story, but I think I'm ready for a smoother dive next time. Obviously, we learned what not to do too. Never a dull moment with us McGeeks. *shaking head*